IMCOM/MWR takes care of soldiers. They deliver Family and Morale, Welfare, and Recreation programs and services enabling readiness and resilience for a globally-responsive Army. With over 100 installations around the globe, more than 3,500 businesses, and millions of active duty soldiers, family members, veterans and community members - there are a lot of communication challenges.
MWR embraced a cloud-hosted enterprise approach by using Liberta to consolidate their many uniquely designed garrison websites into a unified multi-site install which provides a consistent user experience. Built with concrete5 and powered by Liberta, the entire system has been granted an internal Army Authority to Operate (ATO) and has also been approved as FedRAMP Ready.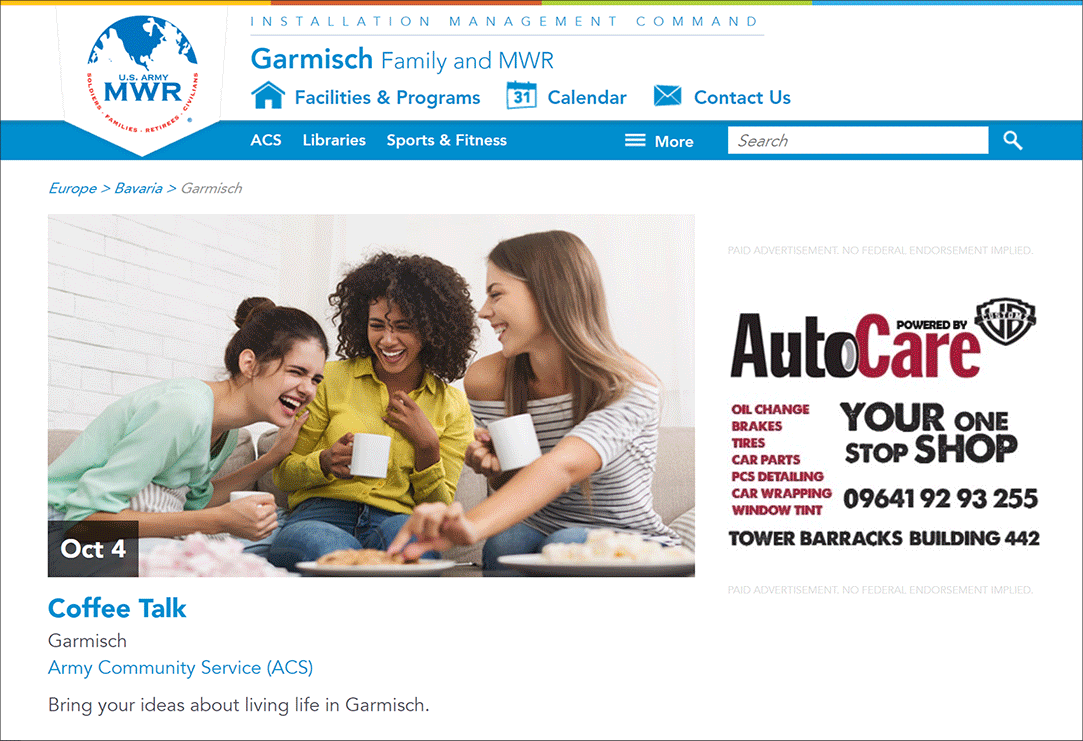 By combining 100 individual Army MWR websites into one multi-site concrete5 installation, Army MWR has more than tripled their web traffic. They are better able to support their mission by having a content distribution platform that is centrally managed and powers every garrison.
With approximately 1,000 content contributors, training new staff and ensuring best practices are important. Multi-step workflow approval for new content ensures that compliance rules are followed even by new content contributors who are learning about the Army's Personally Identifying Information (PII) protection requirements. Garrisons are improving their information design on a monthly basis with the help of ongoing analytics reporting and best practices consulting.
When asked about working with the team behind Liberta, Melanie Reagin, IMCOM Digital Media Chief says, "they really listen and are not afraid to push back on bad ideas. They worry about the whole process, even if it's not strictly their responsibility. They try to deliver a great product that improves over time. You can tell they care about their work. Our success is their success."