IMCOM/MWR takes care of soldiers. They deliver Family and Morale, Welfare, and Recreation programs and services enabling readiness and resilience for a globally-responsive Army. With over 100 installations around the globe, more than 3,500 businesses, and millions of active duty soldiers, family members, veterans and community members - there are a lot of communication challenges.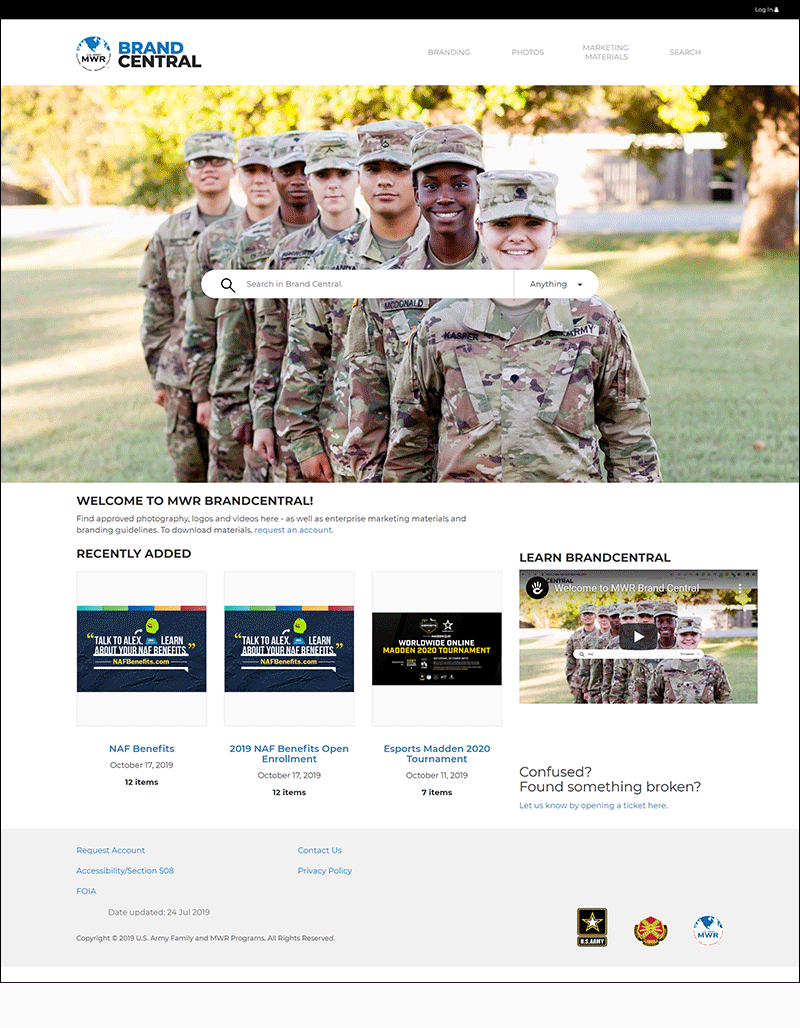 Hundreds of content editors are constantly creating marketing and promotional materials, so a shared Digital Asset Management (DAM) system was built to make it easier to collaborate and reuse assets. Images and documents are easily uploaded through a bulk upload interface and turned into searchable assets. Those assets are grouped into multiple collections to make finding relevant content easier. Users can make personal lightboxes of assets for different projects that they are working on.
One of the most innovative features of Liberta's DAM is the integration of artificial intelligence into the meta-tagging process. With a single click, the system automatically generates tags describing the content of visual assets which the content creator can quickly review and approve. This helps keep new content organized without consuming too much time.